Linking the Nutrisense App with Google Fit is now easier than ever, it only requires you to toggle on within the App.
To connect the app, see the directions below:
Launch the Nutrisense app on your iOS or Android device. If you had it open already please shut it down and re-launch.
Tap the 3 lines in the top left corner
Tap Settings
Tap Integrations
Tap Google Fit
Tap the Google Fit Sync Toggle
Select the Google Account attached to the Google Fit account you will sync data from
Provide Nutrisense access to your data by clicking every checkbox on the screen
Press continue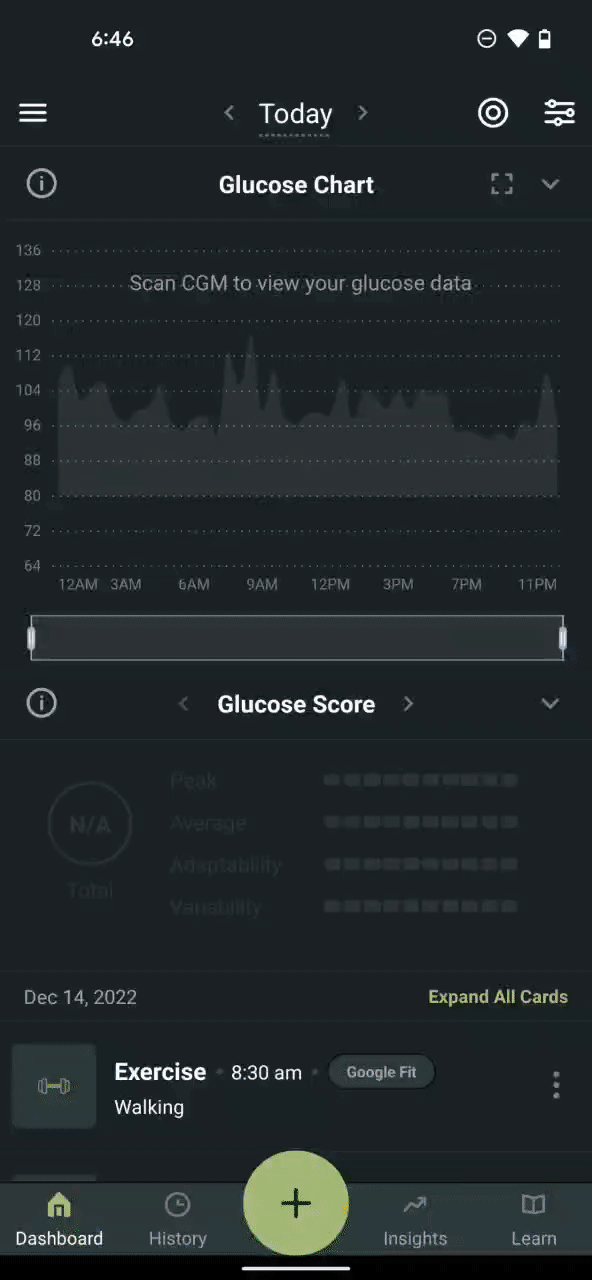 You will receive a message stating "Google Fit sync turned on" if you set everything up correctly!
How do I Sync?
Your Google Fit data will automatically sync with the Nutrisense app. You can usually expect new body measurements to appear within ~10 minutes on your Dashboard and History screens.
All data coming from Google Fit will be tagged as seen below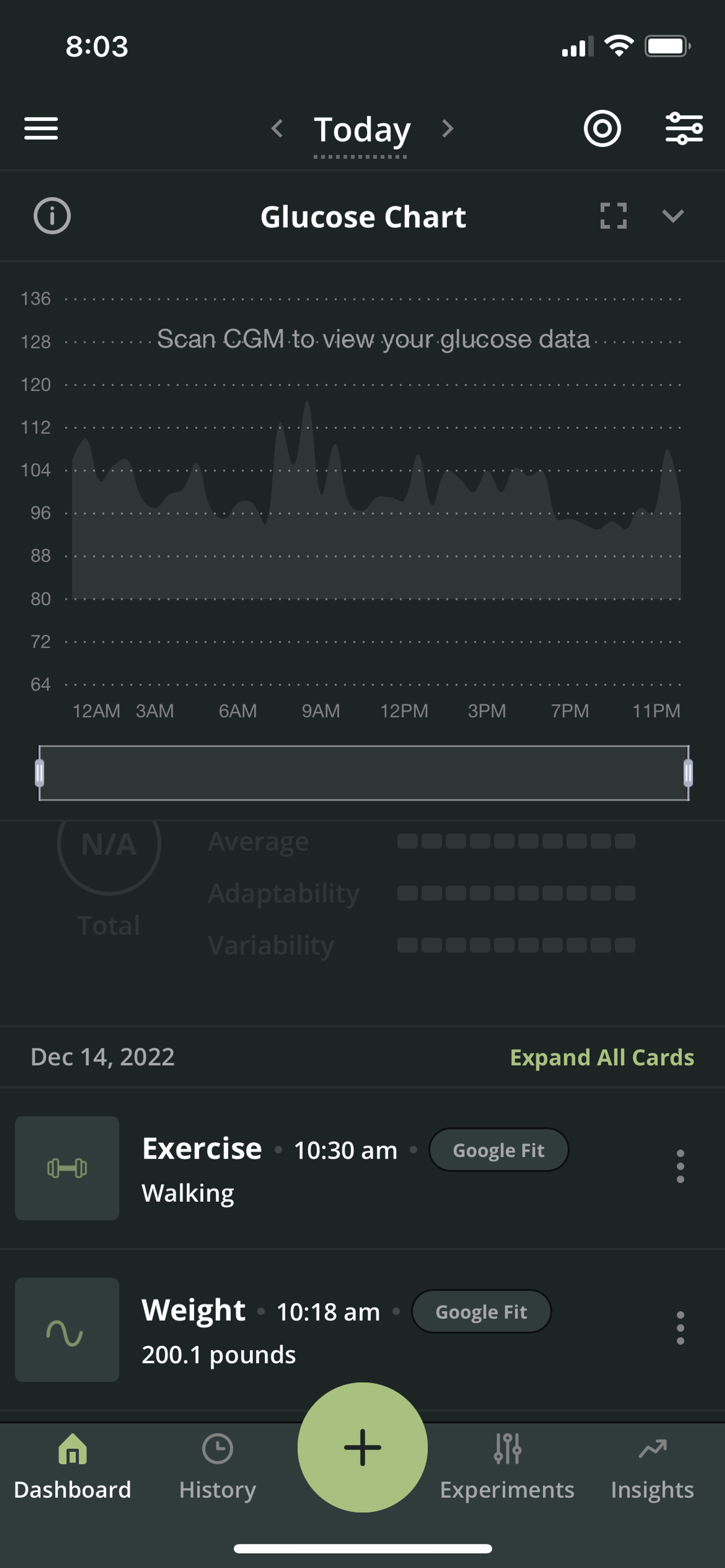 Customizing the Integration
You can customize the data types imported from Google Fit to the Nutrisense App by following these simple instructions.
Tap the 3 lines in the top left corner
Tap Settings
Tap Integrations
Tap Google Fit
Tap the measurement type to turn syncing on or off